Bio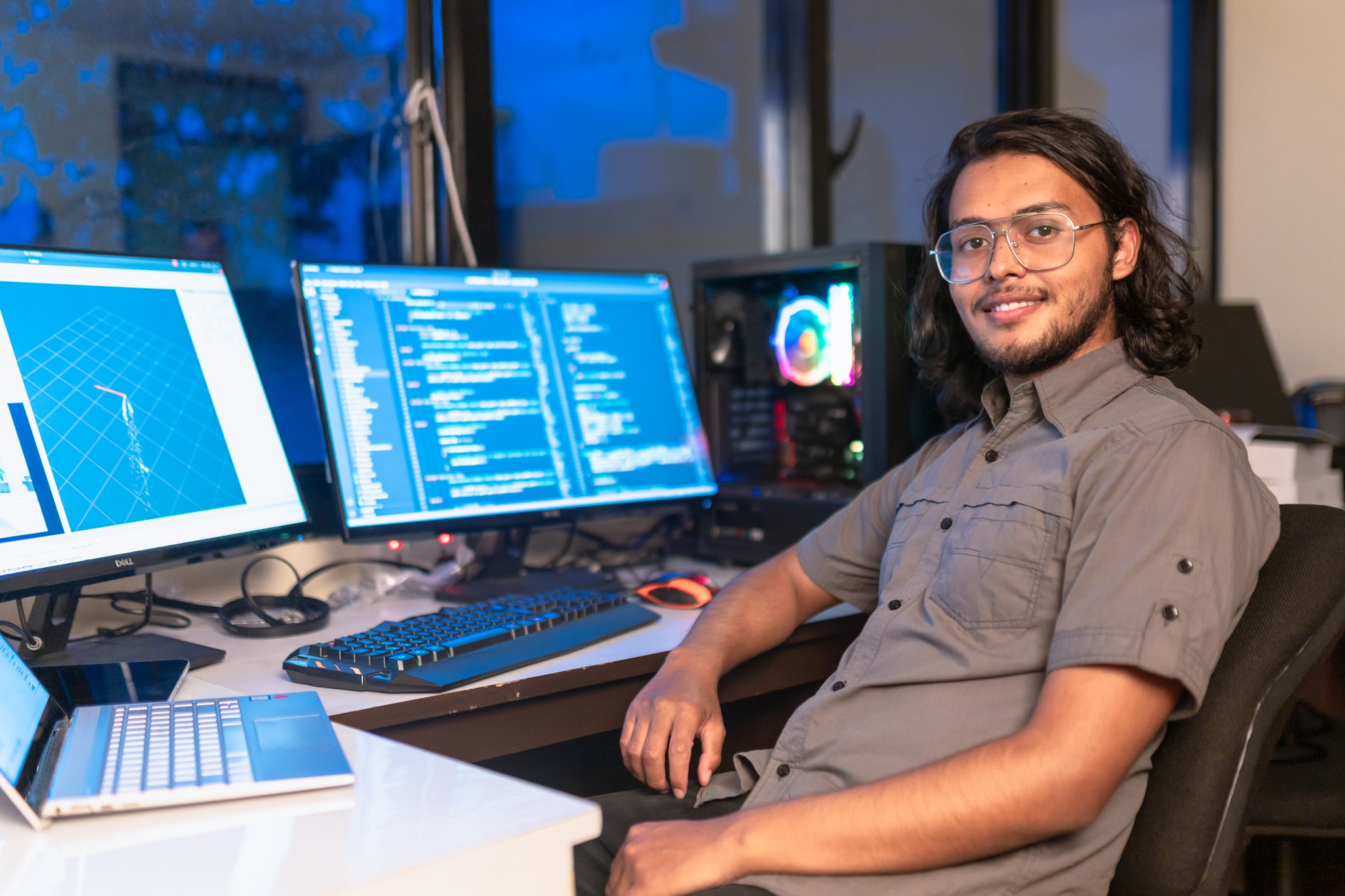 My research interests include Robotics, Photogrammetry, and SLAM. I am currently working as a Research Assistant at NAAMII under the supervision of Dr. Ajad Chhatkuli. My current work focuses on developing a lightweight system for low resource devices such as raspberry pi and jetson nano which can perform global localization together with robust feature matching to enhance the Visual SLAM.
I did my undergrad on Electronics and Communication Engineering, as I was passionate about playing with wires and circuits since childhood. I really fell in love working with various sensors and actuators developing automated systems and robots during my undergrad degree.
I also love visualizing 3d objects and interacting with them in my imagination. Which pulled me into the field of robotics which relates both my passion for robots and 3d visualization: Visual SLAM. My undergrad final year thesis involves 3d mapping the environment and localizing a robot within it.
I love teaching as well. I believe that passing the knowledge you possess to others is the best way to contribute to society and the world, so I have immense passion for teaching and preparing fine teaching materials.